Blogging crap and stuff with Chip & Hunnee.
Life happens everyday… Kids, marriage, life, death, retirement, happiness, loneliness and other things that go through an ADHD's head. Need help quitting smoking? Feeling unmotivated? Want to save the world? It's all here.
We hope you enjoy our thought process…
A collection of our YouTube videos.
What kind of videos does an ADHD come up with? The answer is all kinds.
Toilet paper music video? Yup. A melancholy 50th birthday song? Yes sir. Want to know how to unclog a toilet sink? You got it. Want to make sauerkraut? Yes Ma'am.
Fix your car? Make vegan ribs? Got problems with your phone? Yes, yes and yes. We've got you covered. Come on down the rabbit hole and see what's down here.
Talking crap and stuff with Chip & Hunnee.
Much like our Blog… here you'll find an array of topics we like to talk about.
Health, kids and finances? We're talking about it. Marriage, concerts and dealing with death? You'll probably find it here too.
We'll even be throwing in a special guest or two.
Hold on to your shorts and take the plunge.
Like everything else we do…
Find an eclectic bunch of crap and stuff to buy.
Books, stuffed spiders, art and more.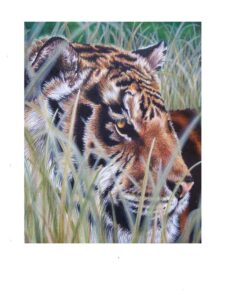 I wish we knew!
Here you'll find some stuff we've done and things we want to keep doing. Everything from painting murals for the BC Children's hospital to Wild and crazy games.